Bedside Patient
Monitoring System for
Hospitals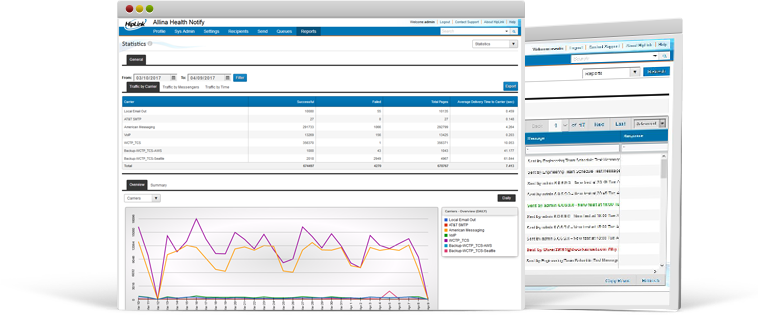 The Customer
Grace Hospital is a non-profit hospital and the first certified long term acute care facility in Cuyahoga County, Ohio that provides long-term acute care at four facilities, housed in Cleveland-area hospitals. It provides excellent specialized healthcare services and comfort for patients and families coping with complicated health conditions. Grace hospital offers sophisticated clinical care and is focused on enhancing its clinicians' ability to provide direct patient care while increasing the protection of patients' personal health information and improving its highly coordinated services.
THE PROBLEM AND THE FOLIO3 SOLUTION
A few years back, AT&T (HipLink's technology partner) was looking for an indigenous solution for their client Grace hospital. They wanted to enable the hospital's on-call nursing staff to receive real time alerts from bedside patient monitoring sensors deployed by Fukuda Denshi. Grace Hospital wanted to combat the alarm fatigue by doing away with their central monitoring station which required round the clock attentive staff who would monitor all the bedside monitors located, at multiple locations, to alert the on call nursing staff in case of a critical situation when the sensor data crossed the alarm threshold. The hospital was interested in automating this system with the sensor hardware provided by Fukuda Denshi which offered integration support.
Grace Hospital required a unique HIPAA compliant solution that would receive alerts from all geographically dispersed Fukuda Denshi systems located at each of the four locations, analyze the information received and then generate real time mobile alerts using HipLink's state of the art enterprise mobility solution (also developed by Folio3). They wanted to securely share information between locations and also have the capability of sending an EKG graph as an attachment.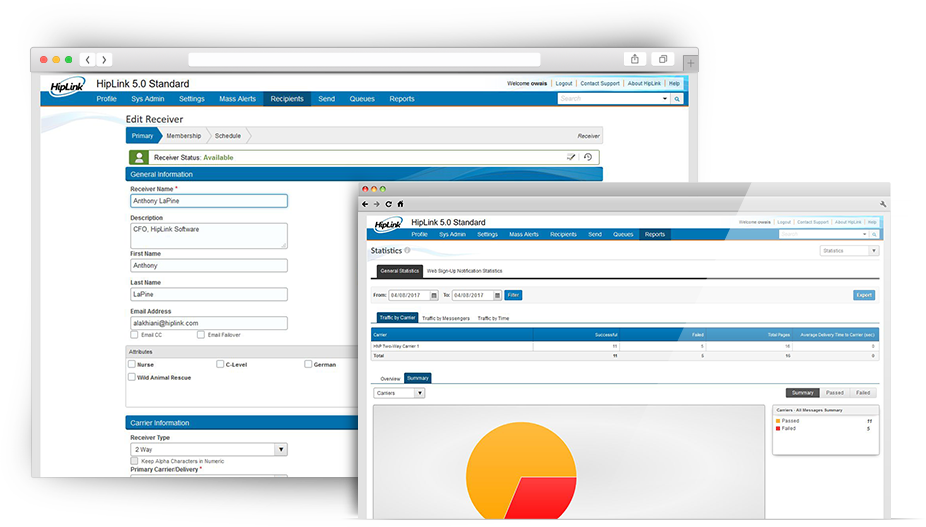 HipLink selected Folio3 as a reliable technology partner for their extensive expertise in building high quality development solutions. The expert development team at Folio3 worked closely with all the participants in this project including HipLink Software, AT&T, Grace Hospitals, Fukuda Denshi and Meritech Inc. After reviewing several requirement analysis cycles to propose a solution that would solve this mission critical and lifesaving problem under all the environmental and standards constraints, Folio3 envisioned to design and develop an onsite gateway module that will integrate with Fukuda Denshi CVW Server to receive alerts from patients bed side monitors and analyze their state. Upon detection of an alarm state, the gateway module would generate a HipLink mobile alert, using hosted HipLink, to alert the nursing staff on their Android HipLink clients, similar to the enterprise mobility solution which HipLink already offers.
The solution can serve multiple requests while being scaled both vertically and horizontally. Furthermore, it has the ability to deliver alerts using both on-site and cloud based hosted HipLink. It utilizes Web Services to connect to HipLink and can generate EKG Images to be sent out as alert attachments. This new HipLink® solution presented by AT&T mobilized new bedside monitoring systems from Fukuda Denshi, allowing clinicians to quickly respond to critical alerts they received on their smartphones. Security for these devices has been enhanced through AirWatch from AT&T, a mobile device management solution and AT&T Network-Based Firewall service protects the security of patient information while an AT&T Virtual Private Network seamlessly connects Grace Hospital's locations, offering a cost effective centralized support for billing and pharmacy services.
HipLink's highly secure messaging platform not only eliminated the need for centralized staff monitoring stations at Grace but also strengthened HipLink's foothold in the healthcare vertical, helping them secure more healthcare deployment deals. The solution developed by Folio3 helped Grace Hospital overcome the challenges of alarm fatigue while enabling them to successfully improve patient care for medically complex patients.
TECHNOLOGY USED
The above mentioned solution can be regarded as Internet of Medical Things in which the protocol for Fukuda Denshi CVW Interface were implemented natively while the Gateway service is developed in C++ with STL and other companion libraries for EKG Graph generation and Web Service Clients.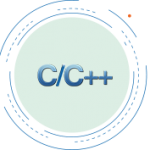 CALL

VISIT
941 E. Charleston Road, Suite 101, Palo Alto, CA, 94303