Some of::::::asdsad
OUR CLIENTS
Enterprise Cloud Computing Solutions
Leaders in providing secure and reliable cloud database solutions
Cloud computing offers enterprises the competitive advantage of breakthrough opportunities in terms of unprecedented speed and performance, with efficient capacity of handling peak app and web demands. Enterprise cloud computing not only offers an improved collaboration between business partners and consumers but is also providing a dramatic expanse cut in risk and startup expense along with a safer computing environment.
Enterprise Cloud Computing Services
More and more enterprises today are able to battle the consistent challenge of data proliferation, thanks to cloud computing. Providing the much needed solution for reliable file-sharing and cloud storage, cloud computing and storage solutions are now considered as one of the best investments any business can make. The major benefit which leads many enterprises to opt for cloud computing solutions is the massive scalability it provides for their business, helping them store large amounts of data on a remote location without any worries about server limitations or any backup loss due to a system disaster. These solutions are offering businesses the accessibility they require to manage their workload by cost effectively leveraging backup for their data.
Engineered for fast and highly scalable services, cloud computing, database and storage solutions, provided by Folio3's highly efficient dev team, are delivering speed and simplicity to thousands of enterprises worldwide. Built with cutting-edge technology for instantaneous scalability, our cloud computing solutions are empowering businesses with reliable infrastructures, allowing them to securely manage data for their business-critical applications and tools to connect faster with their customers, partners and employees.

Scalable SoftwareDesign & Development
At Folio3, we ensure that our scalable software design and development solutions are built for resilient application architectures, able to scale seamlessly while providing expertise in secure clustered and distributed solutions in cloud services and platforms like Amazon, Microsoft Azure and Rackspace etc.

Cloud Services Integration Solutions
Folio3 offers cloud services integration solutions ensure scalable computation for efficient integration with business intelligence, CRM, ERP systems and identity management systems, making us the perfect partner for all types of businesses and enterprises.

Cloud based Solution Hosting Management
& Monitoring
At Folio3, our competent development team has the skillset to expertly manage your software system hosting lifecycles while providing you expert management services in cloud nodes administration and cloud nodes security across an array of systems to drive innovative business transformation by reducing IT complexity.

Continuous Security Management for
Enterprise Solutions
At Folio3, our enterprise solutions are engineered to provide you with continuous security management by bringing together software assessment and vulnerability management technology to ultimately enhance security for enterprises worldwide and improving operational efficiency.
Enterprise Cloud Computing Services
PLATFORMS

SERVICES
Compute Nodes; EC2, etc.
Cloud File Storages; S3, etc.
Cloud Message Queues
Cloud Database (SQL/No-SQL) services
Cloud Messaging Services
Cloud Identity Services
Cloud Business Intelligence Services
Others
What makes us the most
Trusted Cloud Software
Solutions Provider?
At Folio3, we design and develop enterprise-proven cloud software solutions to support all proportions and scale of workload. Our cloud software solutions are highly scalable to rapidly cater to your business needs while delivering value and effectiveness. We have perfected our cloud database solutions to secure essential data for dozens of top global enterprises, offering them an infrastructure that powers up their applications and enriches customer experience. Our team of development experts ensure that every cloud database, storage and computing solution developed for you is tailored to fit your needs, offering:
Unmatched and highly scalable configurations
Easy-to-use automation features & controls
Multi-layered & in-depth security encryptions
Added on-demand capacity & scalability for enterprises
100% secure database, storage & computation services
Cost & capability level designs for all-sized enterprises
Redundant storage, power & networking support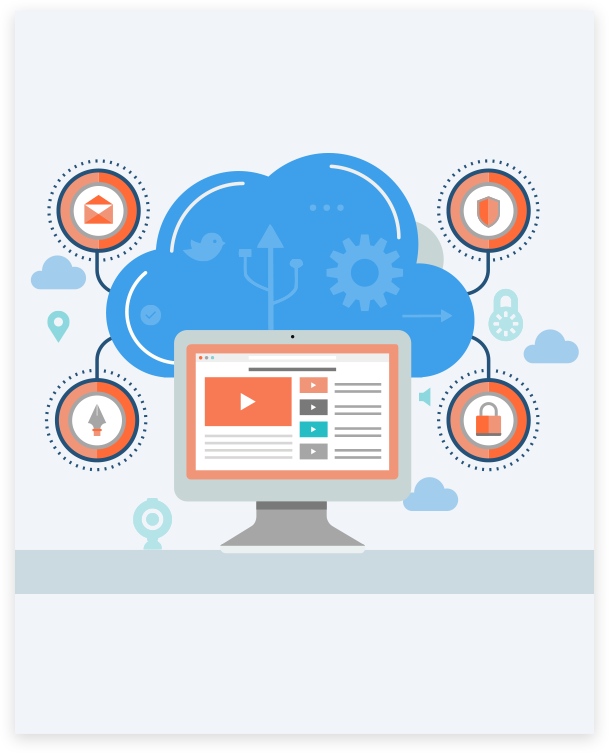 Cloud Software and Data Security
As your trusted partner, we take added care to ensure that all our design and development processes are secure, not just during the operational phases but also in the post development phase. We are choosy about where your data is put in the cloud and know what it takes to achieve the level of security it would require, which is why the convenience that our cloud software and storage solutions offer is undeniable. At Folio3, we greatly value security and our team of experts specialize in not only offering you enterprise-level transformative cloud solutions but will also execute standard invasive tests to ensure customer safety - all of which makes us hands down the best choice for your enterprise.
SOME OF OUR CUSTOMERS SUCCESS STORIES
WHAT CLIENTS SAY ABOUT US
Twinstrata has partnered with Folio3 for several years since the very early days of our company. We have been able to offload a significant portion of our development effort to their team. They have been reliable and responsive to our needs.
Mark Aldred
Director, Product Development,
TwinStrata
The Folio3 team has consistently exceeded our expectations. It felt as if we were working with an onshore team. It was their ability to understand our needs and keep us engaged throughout the entire process that has resulted in an exceptional product and a valued partner
Johnny McGuire
Product Manager,
TRUETRAC
They have helped us manage and execute the bulk of the engineering work necessary for integrating with our partners in the Airline, Car and Hotel verticals.
Stewart Kelly
Whether it's a new development, update or maintenance - Folio3 always shines through. Their turnaround time is always stellar, it's a pleasure to work with them.
Mike Do
Software Engineer,
Barnes & Noble
Folio3 nails it again and again. Their development & QA work is absolutely flawless, couldn't have asked for a better technology partner.
Thais Forneret
Back Office Manager,
Maestro Conference
Having reliable, high quality product development, QA and marketing support resources gives us more bang for the buck and enables much shorter development timeframes than a US only operation.
Tony Lapine
The Folio3 team did an amazing job. They really look out for the customer and try and do the best for them. Very impressed with the final product they delivered. I really enjoyed working with their team and would highly recommend them.
Sarah Schumacher
Progressive Beef Program Manager at
Zoetis
We were extraordinarily pleased with the functionality and depth of understanding that Folio3's solution exhibited after a relatively brief but incisive, project kickoff meeting. Folio3 "gets it" from the start, relieving us from tedious development discussions drawn out over a long period of time.
Anne Thys
VP Logistics,
Sundia Corporation
Folio3 has developed our award winning cross platform app on the Sencha Touch framework and we are very happy with the implementation and the capabilities of the product.
Idrees Shah
Project Consultant, Public Authority for Consumer Protection,
Government of Oman
LET'S TALK ABOUT YOUR PROJECT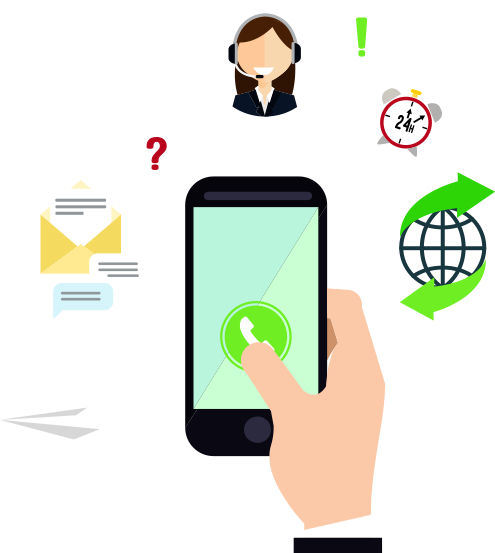 CALL

VISIT
941 E. Charleston Road, Suite 101, Palo Alto, CA, 94303